Will This Be A Problem is proud to announce that issue 4 of the Will This Be A Problem Anthology will be released  in April 2020. Eight new stories from writers across the African continent. There will be singular dystopian worlds, chilling horror landscapes, sprawling urban fantasy and mind bending science fiction concepts.
We've put together some wonderful anthologies in the past but this one is certainly our finest and we can't wait for you all to read it.
For now, we will be sharing the stunning cover art from Peter Marco and the table of contents — Including our winning story, Nonchalant by Cheryl S. Ntumy.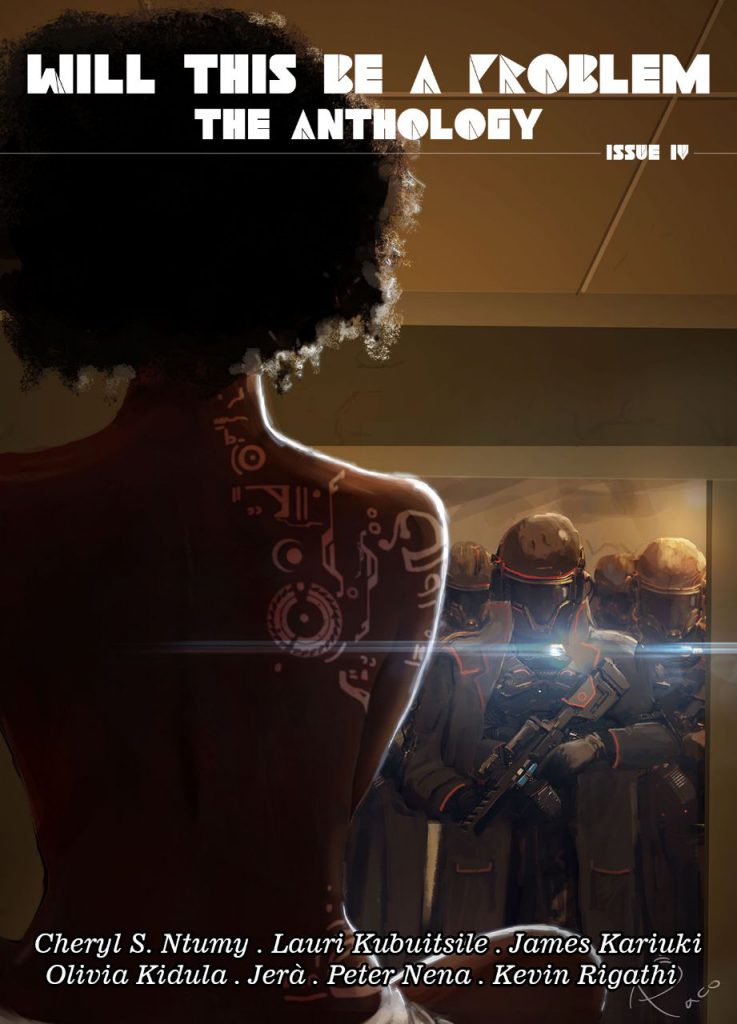 Nonchalant by  Cheryl S. Ntumy
The Sacrifice by Lauri Kubuitsile 
Counting Heads by James Kariuki
Nyembezi's Funeral by Jerà
Where The Gods Go by  Kevin Rigathi
Asylum by  Olivia Kidula
Pieces of Wood by Peter Nena
Manes & Dandelions by Kevin Rigathi